HR: Let's provoke corporate earthquakes together and create mobility, excitement, and courage in the process.
At this point of the project it's clear to me and many others that companies change (if ever) in front of abrupt and severe crisis (and when they do it it's generally too late). Hence, why not create indeed those crisis by ourselves?
This mini-hack is all about crafting and anticipating your future by bringing today your worst and unthinkable nightmares of tomorrow. How? By designing and running -and here, HR could have an interesting role as provocateur, guide and conspirator- corporate-wide hackathons (or war games) focused on extreme, unusual, apocalyptical, and why-not, funny challenges or situations.
In this line of thought (if you bear with me), the next stretch imagination exercise for finding innovative solutions for a company could (and should) go beyond the shortsighted denial-reinforcing goal of how to strengthen our EBIDTA. It points out things like:
After a successful meeting with your top supplier, you have discovered that ALL of your customers have been abducted by an alien race from a distant planet. So, now you need a whole new audience to address to.
Aliens are back, and this time they have hijacked all your communications. Therefore, you have no choice, but to base your communications on Instagram and napkins.
The unexpected outcomes (new ideas, new points of view, new thinking, rethinking your entire industry, legacies, and dogmas) that could emerge from such absurd challenges can be vast, illuminating, and paradigm-breaking.
I'm not suggesting though that companies should start considering aliens as their customers in the absence of humans, but to engage in serious playing. Just like kids when they play, they are really into the game and take rules very seriously. That's why they have a good time, learn, and exercise their imagination.
All in all, if modern organizations were to survive, they have to face their phobias or their own versions of a judgment day, or die trying.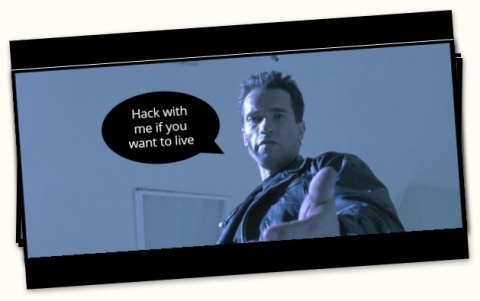 Main principles reinforced with this hack:
Experimentations & Learning
Flexibility
Creativity
Some enemies defeated with this hack:
Fear
Decision bias
Habit
Inflexible business practices
Rigid structures
Short-term thinking
Insufficient experimentation