Welcome to the first joint Dell -MIX Hackathon focused on Busting Bureaucracy. My name is Chris Grams, and I am the Community Guide for the Management Innovation Exchange, or MIX. Over the coming months, I will be one the people leading you through this exciting initiative.
Welcome to the first joint Dell -MIX Hackathon focused on Busting Bureaucracy. My name is Chris Grams, and I am the Community Guide for the Management Innovation Exchange, or MIX. Over the coming months, I will be one the people leading you through this exciting initiative.  In this post we'd like to give you a better sense for how this process will work and what you can expect.
What is a Management Hackathon?
Over the last few years, the MIX has developed a bold new approach to driving change and building systemic capabilities—the management hackathon. MIX Hackathons represent rare multi-stage, problem-solving efforts that involve learning, diagnosis, priority setting, idea generation and ranking, and prototyping. 
The hackathon is much more than a series of "brainstorming" sessions.  It is designed to yield a portfolio of groundbreaking, yet highly actionable, management experiments. The hackathons bring together "communities of passion" that work collaboratively around the most promising ideas.
What do we hope to accomplish?
Our goal is to deeply explore the role technology and IT could play in creating organizations that operate without the inefficiencies and waste of bureaucracy—and therefore become much more adaptable, innovative, and engaging than they are today.
Our goal is that by the end of the process—which will culminate in activities around the MIX Mashup and Dell World in late 2014—we'll have generated a number of radical yet practical actionable "hacks" to bust bureaucracy.
How will it work?
The graphic below will give you a sense for the rough timeline for the hackathon.
Phase 1

Why bureaucracy must be busted and its role

Phase 2

The features of the post-bureaucratic organization

Phase 3

Ideas for busting bureaucracy (Part 1)

Phase 4

Ideas for busting bureaucracy (Part 2)

Phase 5

Synthesis

Size up the costs of bureaucracy.

Discuss the role of IT (how does IT contribute to bureaucracy? How can IT be a catalyst to bust it?)

Define the attributes of the post-bureaucratic organization—what are the management practices that will define the best performing organizations in the future?

Brainstorm mini-hacks—an initial set of bold new ideas that, by leveraging technology and IT capabilities, would help enable new management practices

Develop the most promising ideas into management hacks—practical blueprints that can be prototyped rapidly and cheaply

Synthesize the key insights from the hackathon

Disseminate results and provide updates
During the first two phases, we'll build a shared understanding of the opportunities that might emerge from busting bureaucracy and we'll explore the key characteristics of "post-bureaucratic" organizations. Once we enter the "hacking" portion of the process (phases 3 and 4), we'll start collaborating in smaller hacking groups, and we'll allow more time for these groups to do deeper dives into specific hacking tasks.
Meet the Hackathon Guides
---
Chris Grams
MIX Community Guide
Chris has been a contributor to the MIX community for almost four years and is the President and CEO of New Kind, where he helps nurture communities in and around organizations.
---
Polly LaBarre
Co-Founder and Editorial Director, MIX
Polly is a bestselling author, speaker, television correspondent, and all-around storyteller. She is the co-author of the bestselling book Mavericks at Work and was a member of the original team of Fast Company magazine.
---
Michele Zanini
Co-Founder and Managing Director, MIX
Prior to co-founding the MIX, Michele was an Associate Partner at McKinsey & Company.  Michele also spent five years as a graduate fellow at the RAND Corporation, advising policy makers on international security issues such as global terrorism.
---
Doug Reeder
Doug Reeder is an Innovation Leader at Dell Services, the Information Technology Services division of Dell, Inc. where he identifies, evaluates, and assesses the future potential of new technologies, business models, and processes to address evolving business, economic, and social trends for the company and customers.
---
Glenn Wintrich
Glenn leads numerous innovation initiatives within Dell Services Chief Innovation Office, working with customers to take full advantage of current and emerging opportunities in their IT environments.
---
Robert Marshall
Robert serves as a Principal Innovation Consultant on the Global Innovation Team at Dell Services, the global IT services and business solutions unit of Dell. In this role, he develops "over the horizon" foresight by evaluating economic, social, demographic, legal, regulatory, business and technology trends to identify how the world wants to change, and how technology can enable, facilitate or accelerate those changes.
---
Meet the Coaches
We are excited to have a group of leading management thinkers and progressive practitioners joining us for the hackathon as coaches. These coaches will provide thought-provoking perspectives and practical advice to participants throughout the hackathon.
Here is our coaching team:
---
Jim Stikeleather
For more than 25 years, Jim Stikeleather has designed, developed and implemented information and communications technologies that help businesses and institutions succeed. Organizations worldwide rely on Jim for guidance on digital infrastructures, evaluation of emerging technologies, and strategic guidance on their application. He participates in international technology standards bodies, has multiple book and industry-article contributions to his credit and advises a number of technology incubators. Jim's leadership experience includes technology based services start-ups and turnarounds as well as the information technology departments within large global enterprises.
---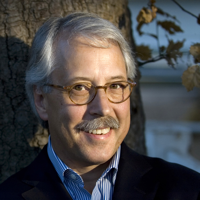 Gary Hamel
Gary is a world-renowned author, speaker, and thought leader on the future of management. He is the co-founder of the MIX. Hamel has written 17 articles for the Harvard Business Review. His books have been translated into more than 25 languages. His most recent bestsellers have been The Future of Management and What Matters Now. 
---
Mark McDonald
Mark McDonald is a Managing Director and Digital Business Strategy Lead in Accenture Strategy, which helps clients to strategize, architect and innovate to create value and revenue from digital capabilities. He has responsibility for digital business strategy and architecture in North America. Mark is the author of several books, including The Social Organization.
---
David Johnson
David serves Infrastructure & Operations Professionals and has one passion and one goal: helping companies create workforce computing experiences that engage people and enable them to do their best work. He helps Forrester clients build mastery of three things: workforce computing technologies, the audit and legal compliance aspects of workforce computing strategy, and the human behavior science of motivation and engagement.
---
Brian Foster
Brian Foster is a Managing Director in CEB's IT Practice where he oversees a global team that provides advice and consultation to a network of more than 2,500 IT leaders, including CIOs, enterprise architects, applications, infrastructure, security, and PMO executives. He has written extensively about issues related to IT functional management at large organizations including IT organizational design, leadership development, IT value communication and service management.
---
Dan Rasmus
Daniel W. Rasmus, the author of Listening to the Future, is a strategist who helps clients put their future in context. Prior to starting his own consulting practice, Rasmus was the Director of Business Insights at Microsoft Corporation, where he helped the company envision how people will work in the future.
---
Richard Sear
As Corporate Vice President of Frost & Sullivan Richard Sear oversees multiple functions with a mission to drive growth for clients. Richard's primary function is leading Frost and Sullivan's Innovative Research Group, a team of global consultants that are focused on understanding how future transformative developments will impact the various industries we monitor and clients we serve.
---
Tim Dickson
Tim Dickson serves as CIO of Mergers and Acquisitions IT at Dell. Tim and his team are responsible for the end-to-end IT and Infrastructure integration of acquired companies into Dell, spanning the M&A lifecycle for early IT due diligence and planning through Day One, integration, and business-as-usual.
---
John Jeske
John Jeske is an Enterprise Architect on Dell IT's Mergers and Acquisition Team, where he develops integration and process architecture in support of pre-acquisition application and infrastructure due diligence and post-transaction integration.
---
Dan Burrus
Daniel Burrus, the author of six books including his latest New York Times bestseller, Flash Foresight, has millions of monthly readers following his featured articles on the topics of innovation, change and the future. Burrus is founder and CEO of Burrus Research, a research and consulting firm helping clients develop game-changing strategies based on his methodologies for capitalizing on technology innovations and their future impact. He has founded and managed six businesses, three of which were national leaders in the U.S. in the first year.
---
We may also introduce other coaches along the way, so stay tuned.
Ready to get started?
Phase 1 will last through March 31, and in addition to reading through the introductory posts, we invite you to participate in the initial brainstorm.  Please register on the site in order to comment and participate in the hackathon. You may also want to fill out your profile or get to know your fellow hackathon contributors better. A quick tip: if you mouse over the name of a contributor in the discussion and they have filled out their profile, you should be able to easily connect to them using social media tools like Twitter and LinkedIn. You can also choose to "follow" contributors so that you'll be alerted when they post new content.
If you have additional questions you'd like me or the other hackathon guides to answer, please feel free to add them below. Otherwise, look for more instructions to come via email over the next few weeks.
Thanks again for joining the Busting Bureaucracy Hackathon. We are excited to have you on the team.